Electrical Storekeeper
Who We Are
Headquartered in Aruba and serving island communities throughout the Caribbean, Rotech Technical Services provides an array of services to both residential homes and commercial buildings related to electrical engineering and wastewater treatment systems. Whether it's the electrical wiring or re-wiring of a single residential home or a huge resort, Rotech has established a solid reputation for getting the job done right.
What're We Looking For?
Rotech is currently seeking qualified candidates for the position of electrical storekeeper.
We're looking to hire a full-time low electrical storekeeper to help with our growing list of client projects. Successful candidates will have at least 5 years of experience with performing maintenance and ensuring that all electrical equipment work fine.
We need a results-oriented problem-solver who can work well both on their own and in a team environment. You must be able to adhere to contractual specifications by following local regulations. Keeping projects on-track is critical, which means meeting deadlines is important.
Responsibilities
Work together on a daily basis with peers, customers, contractors, truck drivers, couriers, etc.
Be able to work inside and outside irrespective of harsh weather conditions, including rain, extreme cold, snow, and extreme heat.
Life material manually up to 75 lbs.
Be able to climb steps and ladders.
Utilize other material handling equipment – electric and manual pallet jacks, scissor lifts, hand trucks, carts, etc.
Safely load and unload various types of trucks – flat beds and box trucks.
Investigate computer transactions to resolve inventory discrepancies
Maintain housekeeping standards in warehouse.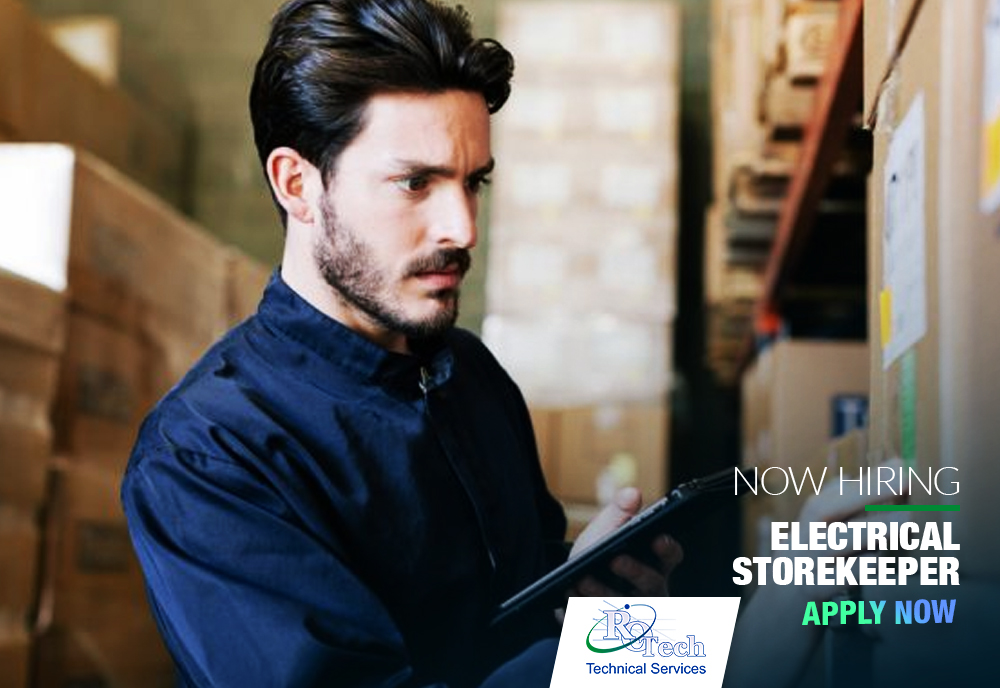 Why Join Rotech?
Be a part of an empowered accountability culture where each employee-owner has a meaningful stake in the future success and growth of the company
Rotech clients have included some of the best-known names in Aruba, such as Marriott, the Boogaard building, the Ritz-Carlton, the Hilton, Holiday Inn, Playa Linda Beach Resort and many others. We are known for putting in the hard to work it takes to not just meet but exceed client expectations.
If you'd like to work for a dynamic company that is growing and think you're the right fit for this position, please send your CV by email to jobs@bb8ddd91e5.nxcli.net. We look forward to hearing from you!