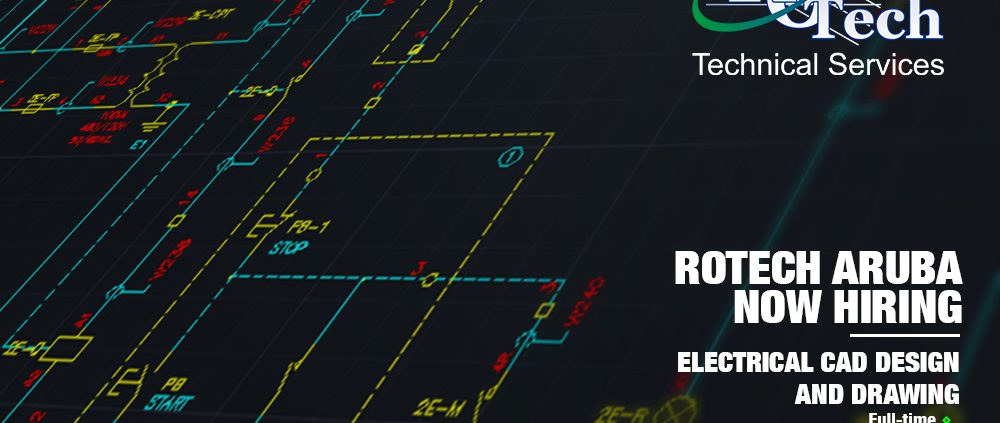 Headquartered in Aruba and serving island communities throughout the Caribbean, Rotech Technical Services provides an array of services to both residential homes and commercial buildings related to electrical engineering and wastewater treatment systems. Whether it's the electrical wiring or re-wiring of a single residential home or a huge resort, Rotech has established a solid reputation for getting the job done right. Rotech is currently seeking qualified candidates for the position of Electrical CAD Design and Drawing software programming technician/engineer:
We're looking to hire a full-time person to help with our growing list of client projects. Successful candidates will have at least 5 years of experience with CAD electrical designs and drawings. Responsibilities for this position will include the following:
Create electrical schematics, layouts, and other grid plans for Rotech projects.
Develop effective, safe electrical diagrams.
Perform design computations using your engineering skills.
Prepare drawing packages that support building code specifications
Participate in staff meetings to oversee planning methods and review project needs.
Maintain highly-organized design documentation.
Translate design requirements into specific configurations.
Use CAD software to create and modify design plans.
We need a results-oriented problem-solver who can work well both on their own and in a team environment. You must be able to adhere to contractual specifications by following local regulations. Keeping projects on-track is critical, which means meeting deadlines is important.
Rotech clients have included some of the best-known names in Aruba, such as Marriott, the Boogaard building, the Ritz-Carlton, the Hilton, Holiday Inn, Playa Linda Beach Resort and many others. We are known for putting in the hard to work it takes to not just meet but exceed client expectations. If you'd like to work for a dynamic company that is growing and think you're the right fit for this position, please send your CV by email to jobs@bb8ddd91e5.nxcli.net. We look forward to hearing from you!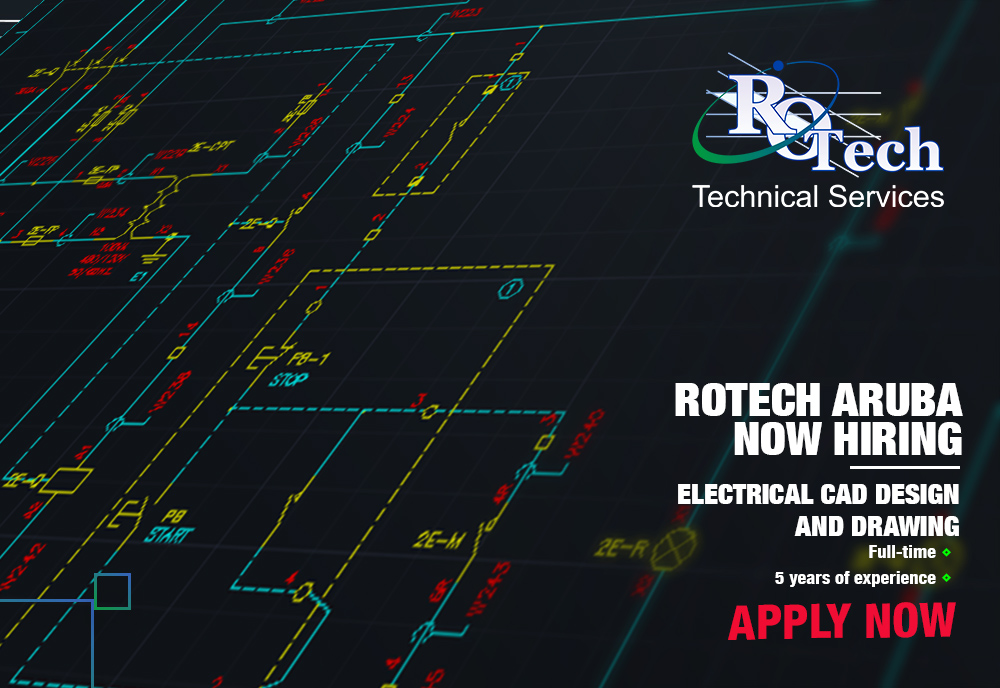 https://rotecharuba.com/wp-content/uploads/2018/08/Rotech-Aruba-Hiring-posr_CAD-drawing.jpg
688
1000
jz.dev
https://rotecharuba.com/wp-content/uploads/2018/09/rotech-new.png
jz.dev
2018-08-24 18:56:26
2018-10-18 15:46:10
Job Vacancy: AutoCad Electrical Software Programming Technician/Engineer